Newly designed Non-Progressive System.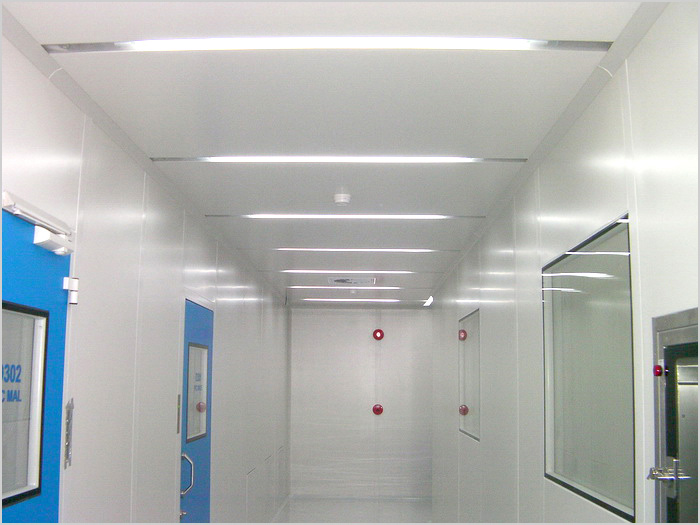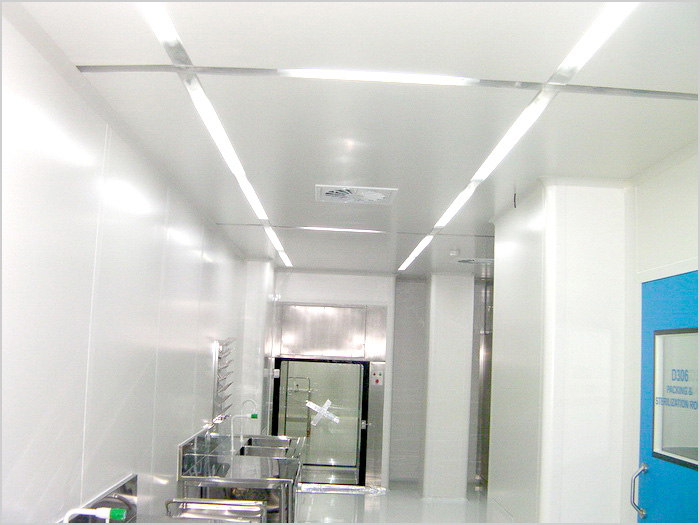 Features of our system are as follows
Innovative & unique design of non progressive system.
Individual panel can be removed independently and freely without disturbing neighboring panels.
Almost 100% prefabricated from factory. No drill and no cut at site. Just like DIY knock down furniture assembly.
All cables and wiring are concealed in utility cavity in between panels both ceiling & wall.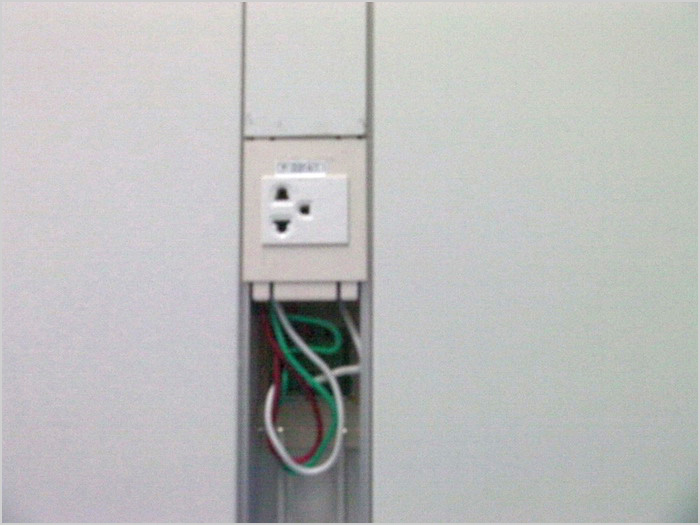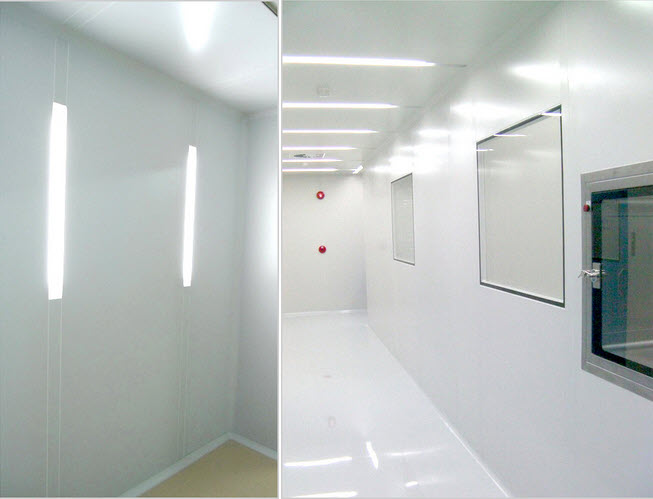 Room lighting is flush and concealed in ceiling or wall. T8 fluorescent lamp used for lighting consuming 40% less electricity.
Complete door and window module designed to flush wall panel without any projection and freely dismountable.
Very much flexible in future process layout change, less shutdown time and/or production disturbances.
Adjustable floor track to accommodate floor level difference.
All room corners finished with covings as per GMP standard.
Panels are with aluminum frame giving higher strength and unexposed insulation.
Core insulation available both rock wool and polyurethane foam.
Room light switch, internet point, phone point, single phase power socket etc are designed flush mounted with panel surface.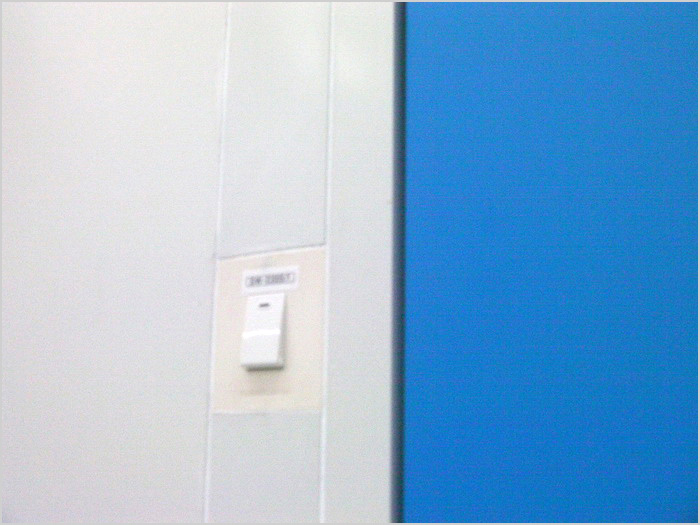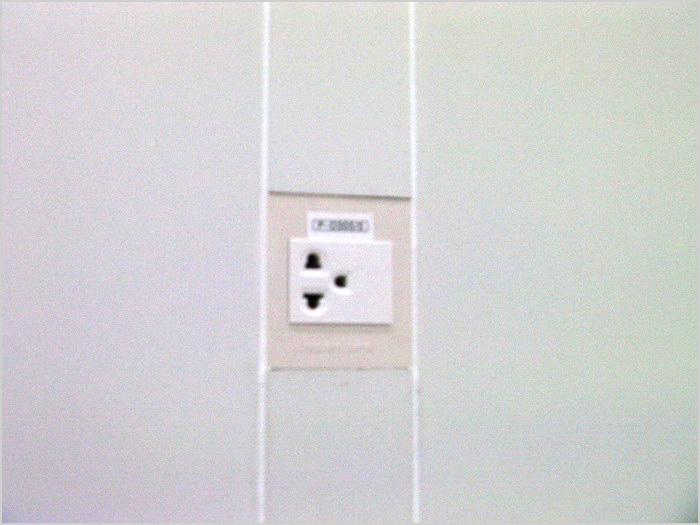 Wall & Ceiling System Panels are made of two painted steel sheet skins, mounted on aluminum perimeter frame. The frame, infill and skins are integral as a monobloc element, 50 or 75 mm thick. The panels are manufactured with high degree of dimensional precision. The dimension in length and width are mostly standard in size and common. Only some of them have to be defined or adjust to accommodate the lay-out, the precise building modulation and the rooms that have to be built.

Panel Joint The panels are non progressive connecting design. Any single panel can be moved or relocated independently without effecting adjacent panels. The panels are connected by spacing key locking two adjacent panels together.

Ceiling Suspension Suspension set is consisting of aluminum beam and accessories at every 3.0 meter span (probably adjust to suit layout) hanging from existing building structure. The ceiling level is fine-adjusted by threaded rods with turnbuckle. Ceiling panels are hung to beam by brackets connecting those spacing keys at both ends of panel to the beam.

Floor Track Wall panels sit on double u-channel facing up and down each other. There are also level adjusting devices in between those channels in order to level the wall panels to accommodate existing floor level difference.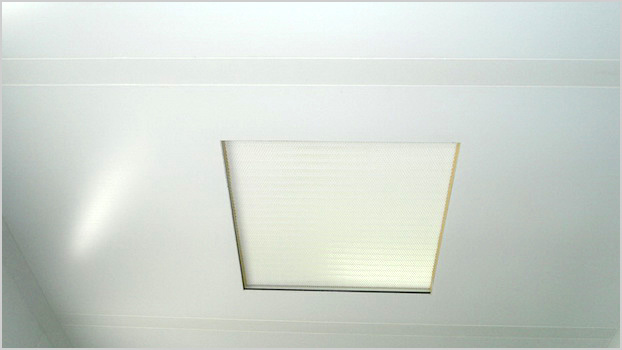 Infill Insulation
There are two typical infill used
Rockwool (100 kg/m3)
Injected polyurethane foam (40 kg/m3)
Integrating Other Accessories Ceiling cutout for fixing of HEPA Filters, luminaries, sprinklers, exhausts can be done not only at site with trimming aluminum cap profile but also pre-cutout from factory.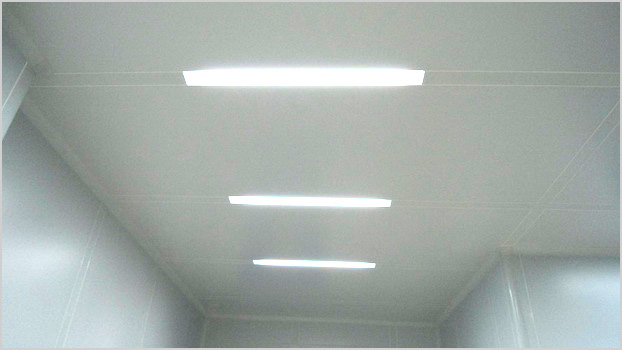 Wiring Wiring is possible through utility cavity providing in between two adjacent panels.

Room Lighting T8 fluorescent tubes which are 40% less electricity consumption are arranged and concealed in utility cavity between panels providing enough light intensity. This can reduce more than half of number of ceiling cutout and make ceiling panels be stronger.

Corner Coving Both PVC and aluminum made cove are available to finish those corners of wall to ceiling, wall to wall, wall to floor.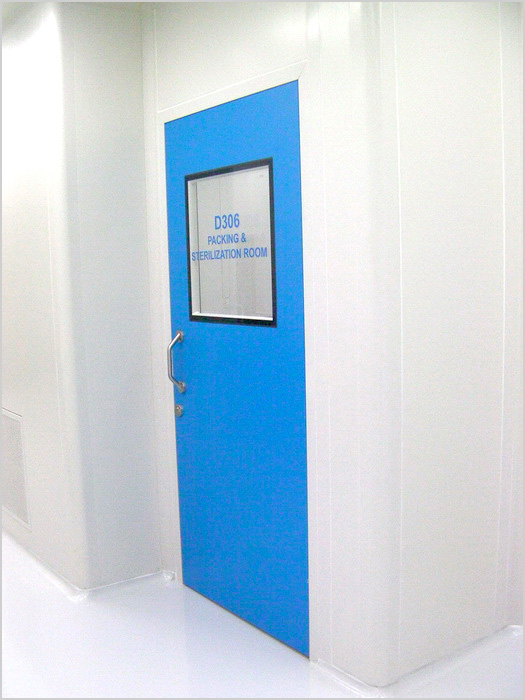 Door
MATERIAL OF CONSTRUCTION
Frame: Powder Coated aluminum
Skins: Powder coated steel sheet
Infill: Injected polyurethane foam (80 kg/m3)
Handle: SS D-Handle with push plate
Closer: sliding rail type
Bottom gap seal: Drop seal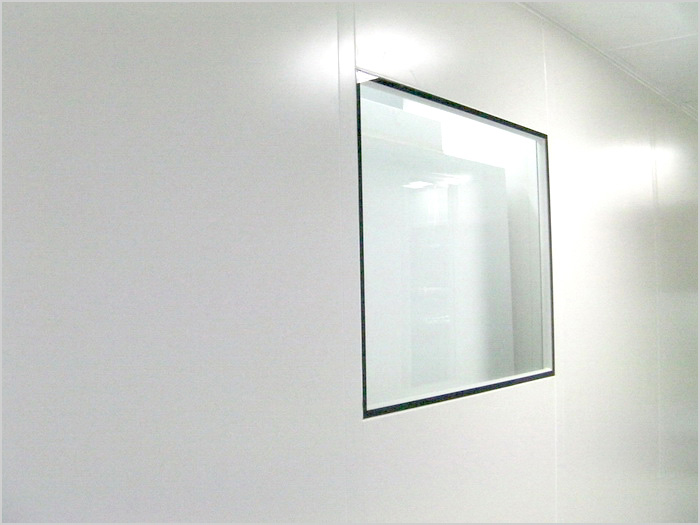 Window
MATERIAL OF CONSTRUCTION
Frame: Powder Coated aluminum
Glass: 6 mm. tempered glass
Infill: Nitrogen gas
Desiccant: Silica gel