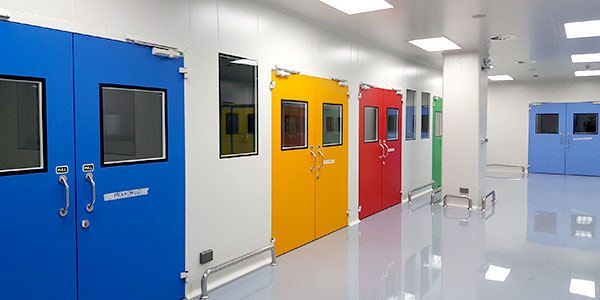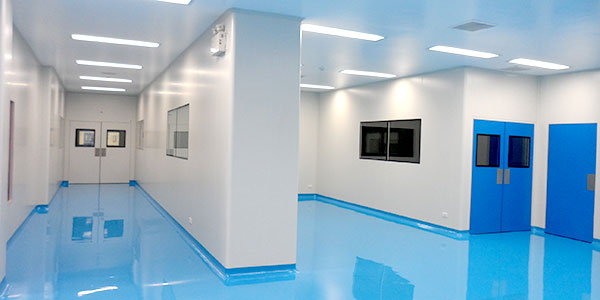 Square Panel System Co., Ltd. specializes in manufacturing and designing of modular clean room panels for electronic, pharmaceutical, food and biotechnological industry. Our modular clean room panels are designed to meet the needs of state-of-the-art technology. Prefabricated modular system offers the quality, flexibility and performance needed for any fast-track clean room project.

Our modular panels can accommodate whatever plant layout. All parts are prefabricated. During erection, wall and ceiling panels are assembled, windows and doors are placed in specific position simultaneously and the required cutouts or openings are made at site for lighting, filters, HVAC system, etc.

As your clean room requirements evolve with today's technology, our modular panels can also be modified to facilitate equipment or manufacturing process changes in future.
Our company is consisted of experts with disciplines in all area of modular clean room panel designing, engineering and installation. Our team can support customers step by step throughout the project starting from early stage to the end. This proven manner is a key to achieve success and customer satisfaction.

Being our permanent policy, quality can not be compromised. Our company have been certified according to ISO 9001:2000 standard procedure.

Our R&D department is working endlessly and putting all efforts to develop new technology and know-how in order to serve the most challenging and fast changing clean room industry.
Basic Concept of Panel System Design
Airtight
Water proof
Flush surface
Heat insulation
Self-supporting, dismountable
Durability
Particle free
Clean ability
Chemical proof
Economic
Wall System
Fast & easy installation
Prefabricated panel with concealed electrical wiring
Self-suppoting, dismountable system
Flush surface and corner coving finishing
Accommodate changes in clean room layout and future expansion
Available either external or built-in panel return air riser including washable prefilter & removable grille
Single piece wall round corner
Clean Room Door
Door Type & Size
Available both hinged door and sliding door
Made to order opening size.
Standard size
Single leaf door: 900 x 2,100 mm., 1,200 x 2,100 mm.
Double leaf door: 1,800 x 2,100 mm.
Door Features
Flush type, hinged door
Electrical interlock system available
Flush mounted, built-in viewing window
Automatic Drop seal available
SS handle Door Lock